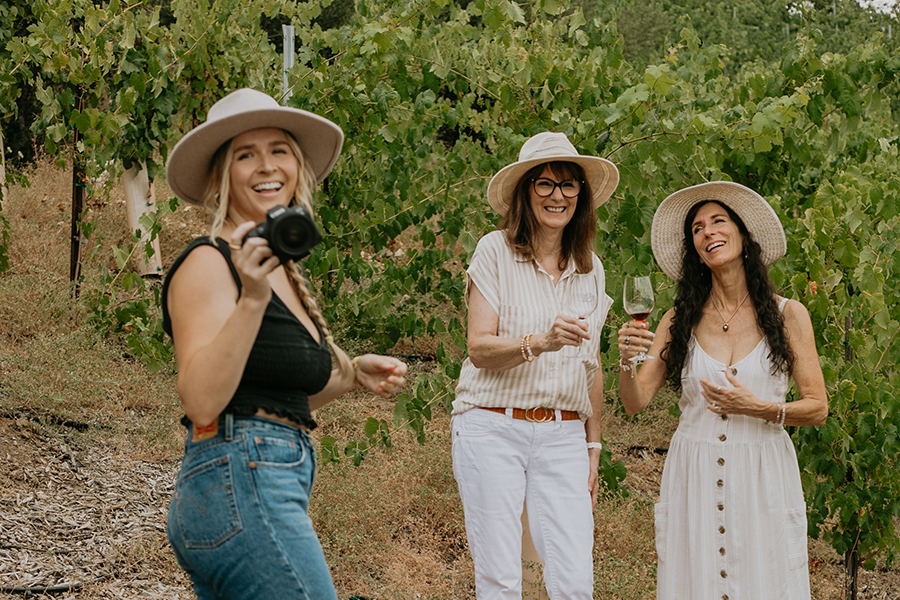 25 Jul

Behind the Scenes of our Photoshoot for Vindemia Winery

We are so excited to share a few snaps from our content day for Vindemia Winery in Temecula, CA! We recently took over managing Vindemia's instagram account and wanted to create some Pinterest worthy content to spice up their feed! There are so many things that make this winery special and we really wanted to capture the essence of the space and create content that aligned with their brand and messaging. Take a look through some of our favorite shots from the shoot and some fun bts moments! 

The picturesque landscapes of Vindemia Winery provided the perfect backdrop for our content day, and we couldn't wait to showcase the winery's unique charm through our lenses. As we set out on this creative endeavor, we aimed to not only beautify Vindemia's Instagram feed but also to engage their audience with compelling storytelling.

From the moment we arrived at the winery, it was evident that Vindemia held a distinct allure. The rows of lush vineyards, basking under the warm California sun, exuded a sense of tranquility that was simply captivating. We knew we had to capture the romance and serenity of the winery, creating content that would transport viewers into the heart of the vineyards.

To align the content with Vindemia's brand and messaging, we delved into the winery's history, sustainability, and wanted to create something that was on trend with a European Summer. Our goal was to infuse each photograph with the essence of Vindemia, allowing viewers to connect with its identity on a deeper level. By understanding the winery's core values, we ensured that our visual storytelling resonated authentically with the brand.

In conclusion, our content day at Vindemia Winery in Temecula, CA, was an enriching experience that allowed us to merge creativity with the essence of this exceptional winery. Through our lens, we painted a captivating visual narrative that aligned with Vindemia's brand and messaging, enticing audiences to become part of the winery's story. We look forward to continuing our partnership with Vindemia and crafting more Pinterest-worthy content that will leave a lasting impression on all who encounter this hidden gem in the heart of California wine country.